Let's say this one more time. SEO must be in your marketing strategy and execution. SEO doesn't need to be too complex or expensive. It's this simple, you will not rank on the search engines without an active, sustainable SEO program.
The following list are the basics in SEO for any dental practice.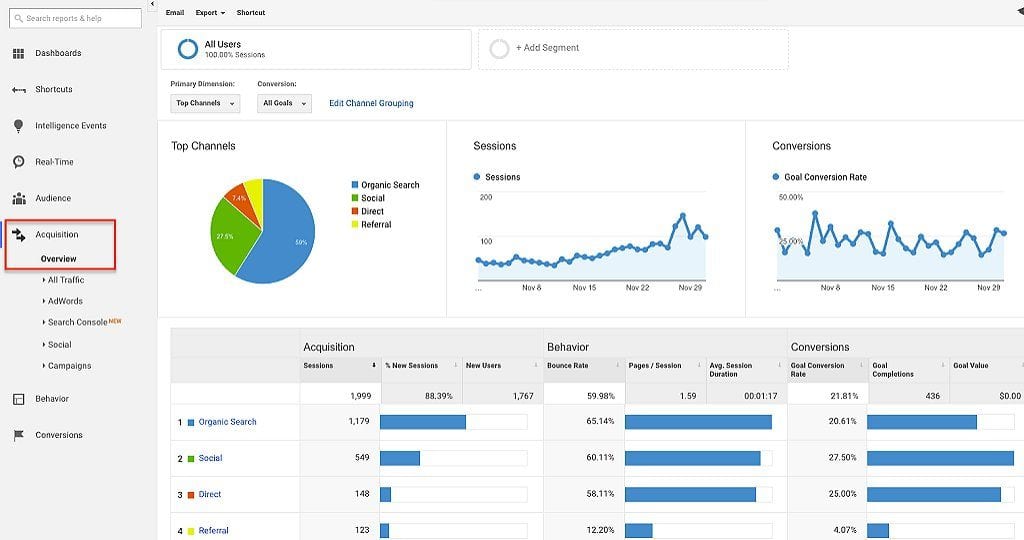 1. Set up Google Analytics.
This is a useful and important tool for every dental or medical website owner. One of the first things we do when preparing a new website as it's about to go live is get tracking set up within Google Analytics.
Google Analytics is rather easy to set up and discover even for the non-professional website administrators, and it provides you with buckets of valuable information.
Here's a little bit of ABCs and what Google Analytics does and why you need this data:
Acquisition: Where are visitors (prospective new patients) coming from? What keywords and links are they clicking on to find you.
Behavior: What pages are they visiting on the website? How long are they viewing these pages? Where do they start, where do they exit?
Conversion: Of course you want your web visitors to call or fill out a form, right? Conversions help us understand exactly which visitors are completing the journey and which ones 'bounce' away.
2. Set up Goal Conversion Tracking in Analytics.
Websites are as unique as the doctors they serve and all will have different actions they want their visitors to take. With Google Analytics you can set up conversion trackings based on the actions you most want your visitors to take, such as filling out a form, signing up to your email list, or clicking to make a phone call.
When your goals have been properly set up, you can use the default reports to see which funnels provide the highest conversion rate (that is, has the largest proportion of users that complete your goals). This will help you determine if the traffic you get from each funnel is effective and what may require some fine-tuning and adjustments.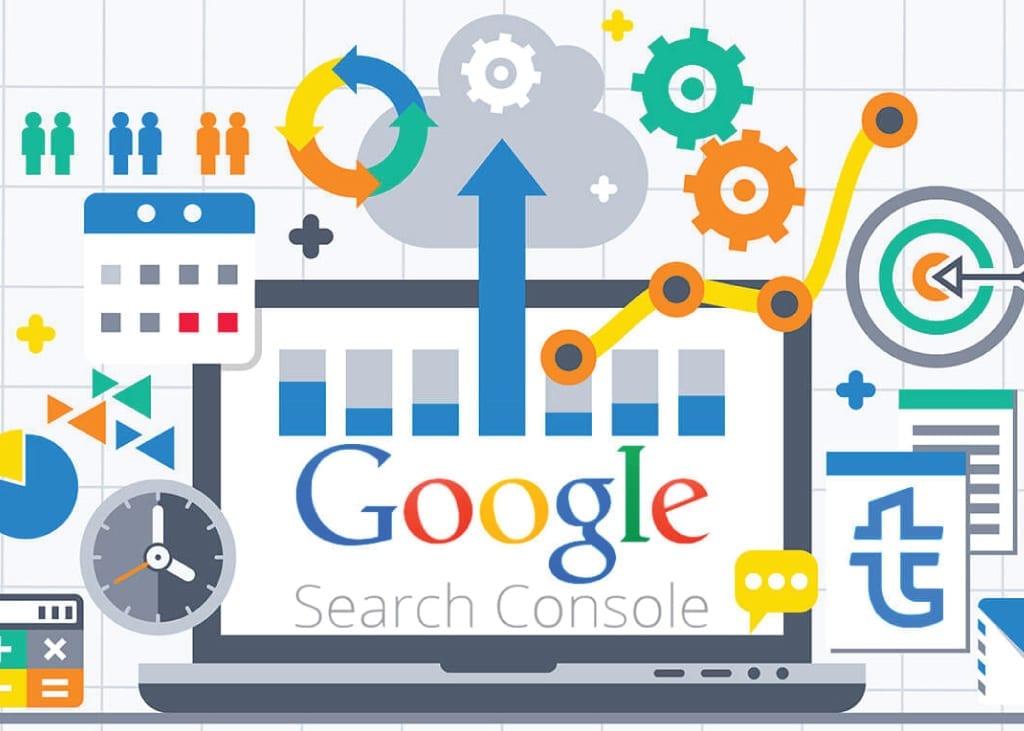 3. Set up Google Search Console.
Google Search Console is a free tool that provides a wealth of information about your website's performance on Google searches, as well as any problems found on your website and issues that need attention.
Search Console gives you direct insight from Google as to how the search engine sees and experiences your dental website, much in the way your patients view your website.
This is also where you will receive notifications directly from Google regarding any issues with your website. This could be something like a malware warning, an alert regarding bad linking practices or other technical notices which the search engine may send.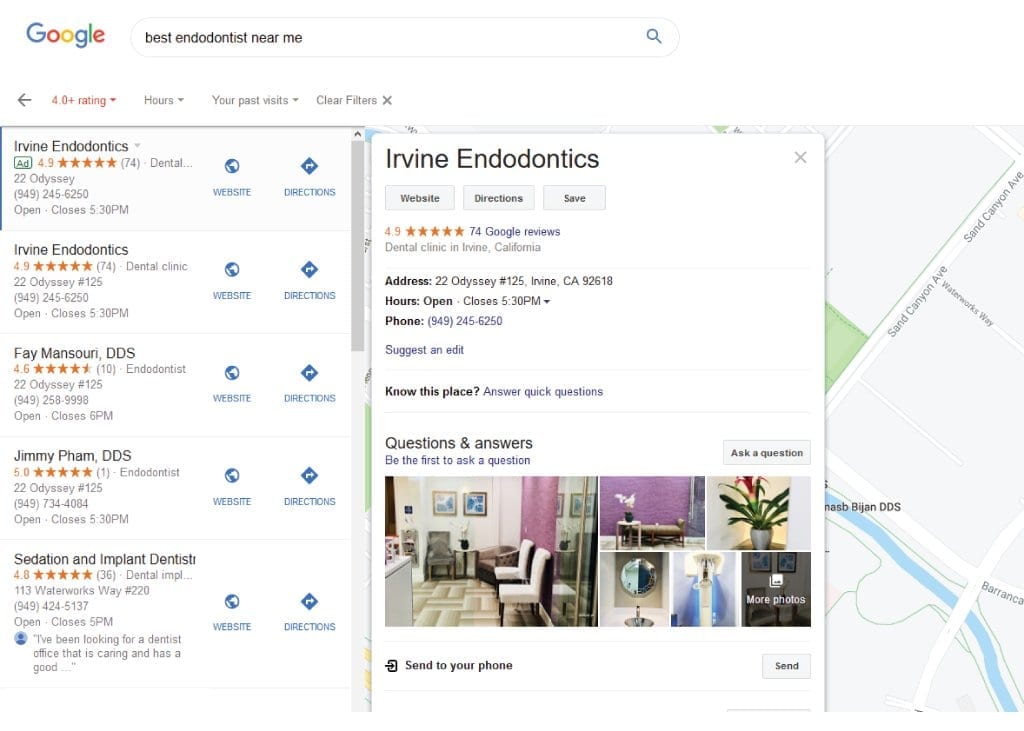 4. Make Sure You Have a Google My Business Listing, and that It is Up-to-Date.
This is totally free and is one of the most imperative things you must do to be found on Google search pages. This allows your practice and its information to appear in local search results for queries specific to your specialty and services.
Google (and the entire internet) wants to know where your practice is located, what your operating hours are, your ratings and review, photos from within your practice and anything else that help a web searcher become a new patient for you. All of this can be accomplished with a well structured Google My Business listing.
Try not to be in a rush to set this up though. Think things through thoroughly. Don't simply throw things up on your listing and see if it sticks. Consider what your patients want to see from you and show this information.
If you need professional assistance, you can always reach out to the experts at O360.

5. Remove Anything that Slows Down Your Website.
In the online world, there's nothing more frustrating than a slow-loading website. Your patients will not have the patience to wait for a slow page to load, especially on a mobile device. And the search engines know this and will punish your search rankings if they believe your website is running slow.
You might be spending scarce marketing dollars to obtain web traffic then chasing that hard-earned traffic away with a sluggish website. Let's fix this.
We suggest you use a free, yet useful tool to test the speed of your website. You'll discover how fast or slowly your website is loading and it can make a few handy recommendations.
A few culprits that may be contributing to a slow website may be:
A poor shared-hosting service
Too many HTTP requests
Clumsy plugins that are connecting to other servers
Images that are not optimized
Poorly setup cache settings
Addressing these issues may require some professional research and muscle. Don't forget, you can always contact the experts at O360.
Check Back Soon
More SEO Tips Coming!